I get asked all the time "when will you start carrying pops in the northeast or the west coast?" "You'd do great in Texas!" I also hear often. While we love this enthusiasm, King of Pops actually has a 30-year company vision. In it, we say "Focusing on the South allows us to remain an important influencer in the local food scene. It puts us in a position to have authentic relationships with our neighbors." We feel strongly about staying in the Southeast, but this wasn't easy for me to support when I first started at King of Pops.
I joined King of Pops around three years ago, leaving a world of corporate retail behind. I knew that I would be facing a bit of a transition from my previous career. I quickly realized that things like established infrastructure and proven processes were taken for granted while I was managing Targets, PetSmarts, and the like. While there were many translatable processes from business to business, I hit a number of snags early on. The most surprising challenge I had was how fundamentally different my thinking about sales growth was from the way the leadership team at King of Pops approached scaling.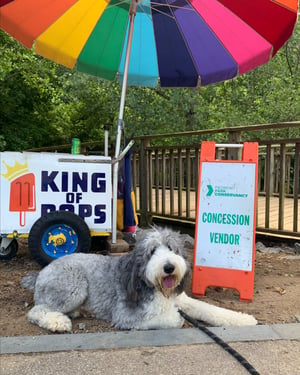 I spent my first year on the job focusing on growing the business as quickly as I possibly could. I was looking to scale. And fast. I sought partnerships with the biggest possible event centers, stadiums, and universities. Before long, I was in talks to expand beyond our current territory. During a one-on-one, Steven Carse challenged me to read the book Small Giants by Bo Burlingham. With this perspective, maybe I'd begin to understand our vision.
When I finished the book, I totally understood why Steven recommended it to me. Burlingham highlighted businesses that have succeeded in growing their brand without compromising their magic. Their purpose. That vision. They didn't expand "at any cost" but still grew at a sustainable yet solid rate. What was truly amazing to me was to learn that some of the companies designated their territory and never left it, even after decades! Rather than take the approach of "Everything and Anything," my focus became very intentional: we hand select many of the companies and organizations we work with. We're talkin' local, with similar values and ethics.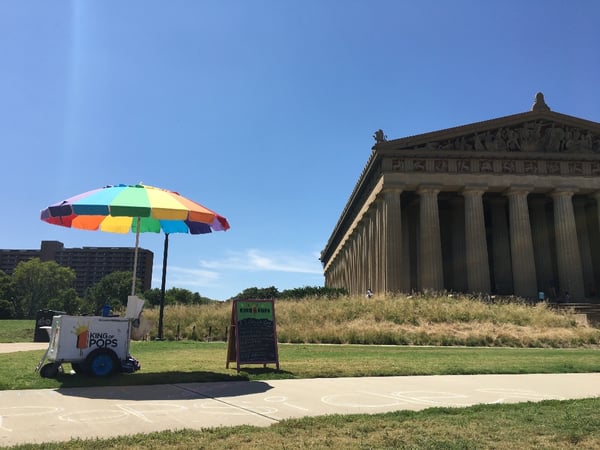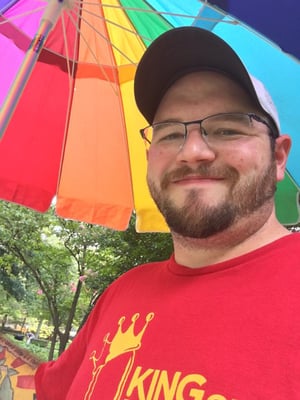 I'm very proud to say that the way I see business has been fundamentally changed. I have a new perspective on making money and sourcing partnerships. I have more respect for the folks that do business with ethics now. I respect businesses that aren't seeking every penny. I want to support those types of businesses, and work to figure out how we can help each other succeed. Partnerships are about so much more than money, and that matters to me and the folks that work here at King of Pops. Three years later, I still smile and quote the vision when asked about expansion to Texas, the West Coast, New York, and more. I'm honestly happier for that.