In the entrepreneur world embracing failure is trending. It's a common interview question and by many it's worn as a badge of honor.
Entrepreneurs value new ideas, and if you're putting new ideas out into the world, you will most certainly run into roadblocks (err failures).
About a month ago I spoke at an event called Failure:Lab. I chose to speak on a business that we started several years ago called Tree Elves. It was one of the most intense experiences I've had in my life, and while I framed it as a failure the business has made some pivots and is now something we're pretty proud of.
Anyway, here it is. Would love to know what you think.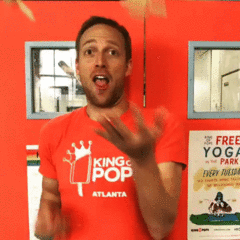 Steven Carse
In true founder fashion Steven has never walked into KoP without a new idea and a pat on the back for the crew. His mind never stops moving, producing on average 100 ideas per week, and though most of them are beyond our possibilities, the 1% that make the cut are true gold. Steven loves his community, his KoP family, and he truly couldn't envision a different life. Steven Carse is one-of-a-kind; he has a really big heart and his employees are proud to have an owner who cares about their well-being as much as he does.